We can offer buyer expenses protection insurance in residential purchases worth up to £2,000 for a small one off premium of £66. Call one of our partners for more information. We recommend that you do not start your buying process without it. Call James Manchester on 020 8651 3118 for more information.
Click here for Our Privacy Policy
THIS WEBSITE USES COOKIES. You can change your browser settings to disable cookies but it may affect your experience of this website. If you continue to use this site without changing the settings, you consent to the use of the cookies. If at any time you change your mind, you can of course change the cookie settings in your browser.
Click here
to find out how to manage cookies stored on your computer.
Click here
to see how we use cookies.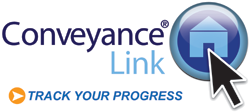 Manchesters has achieved accreditation under the new Law Society scheme to recognise quality providers of conveyancing work. Only a few firms in the UK have met the rigorous standards demanded by the scheme.
Manchesters Solicitors established in 1979
After thirty years of service, our objectives remain the same as always: to provide a personal and responsive service. Our principal areas of practice are residential property, probate, wills, tax, conveyancing, powers of attorney, lease extensions and advising elderly persons. Why not arrange an initial free appointment to obtain an overview of these matters? It may turn out to be one of the most important steps you take. Telephone us on 020 8651 3118
Download ourAndroid App from Google Play store and our iPhone App from itunes store. Search for "Manchesters Solicitors".
We offer all the professionalism one would expect from a firm of Solicitors that has been established for over thirty years with in-depth knowledge of the local property market. Feel secure in the knowledge that your sale will be Solicitor supervised at all times and that our negotiators will keep you constantly informed of developments. Telephone our James Manchester to see how we can help you on
020 8657 5599. Click here to visit Manchesters Estate Agents